Home
SAVE THE DATE!

INDUSTRY DAYS - 15-18 MAY 2018
---
THROWBACK
MACH-TECH - INDUSTRY DAYS 2017 - the point of reference
The MACH-TECH and INDUSTRY DAYS joint exhibitions concluded a four day run successful than ever before. This year, over 420 exhibitors from 19 countries took part in the professional gathering at the HUNGEXPO Budapest Fair Center from 9-12 May. Numerous important economic announcements were made at the exhibitions. More: HERE
---
Our MACH-TECH and INDUSTRY DAYS expos will be held between 9-12 May in 2017
In 2015, INDUSTRY DAYS and MACH-TECH trade exhibitions together had 386 exhibitors, including 111 foreign companies from 19 countries, the highest numbers ever, covering all the themes of the event in Halls "A" and "G" of HUNGEXPO Budapest Fair Center. Some countries such as Taiwan, Germany and Austria, among others, set up community stands, and there were thousands of tons of machinery altogether on display for the interested professional visitors. The stronghold of Hungarian machine industry hosted 15 thousand visitors from 39 countries.
---
Dear Exhibitor,
EXPOMAGAZIN is yet again flooding the exhibitors of the MACH-TECH and INDUSTRY DAYS exhibitions with misleading offers, moreover, it's using the MACH-TECH name in its offers, which is highly misleading.
We kindly inform our Exhibitors that EXPOMAGAZIN is not a publication of Hungexpo and the firm indicated in their offer has no business or partnership ties with the host of the MACH-TECH and INDUSTRY DAYS exhibitions.
EXPOMAGAZIN has no right of distribution within the premises of the HUNGEXPO Budapest Fair Center and thus said publications will be removed from the exhibition space and the entrance halls, preventing it from getting in the hands of the visitors.
Please only request advertisements in said publication in light of this information!
Sincerely:
HUNGEXPO Zrt., MACH-TECH and INDUSTRY DAYS hosting team
---
IMPORTANT INFORMATION!
Let me inform you, that this year the visitors' registration and entrance is through GATE 3.
Exhibitors and visitors' can parking in P5.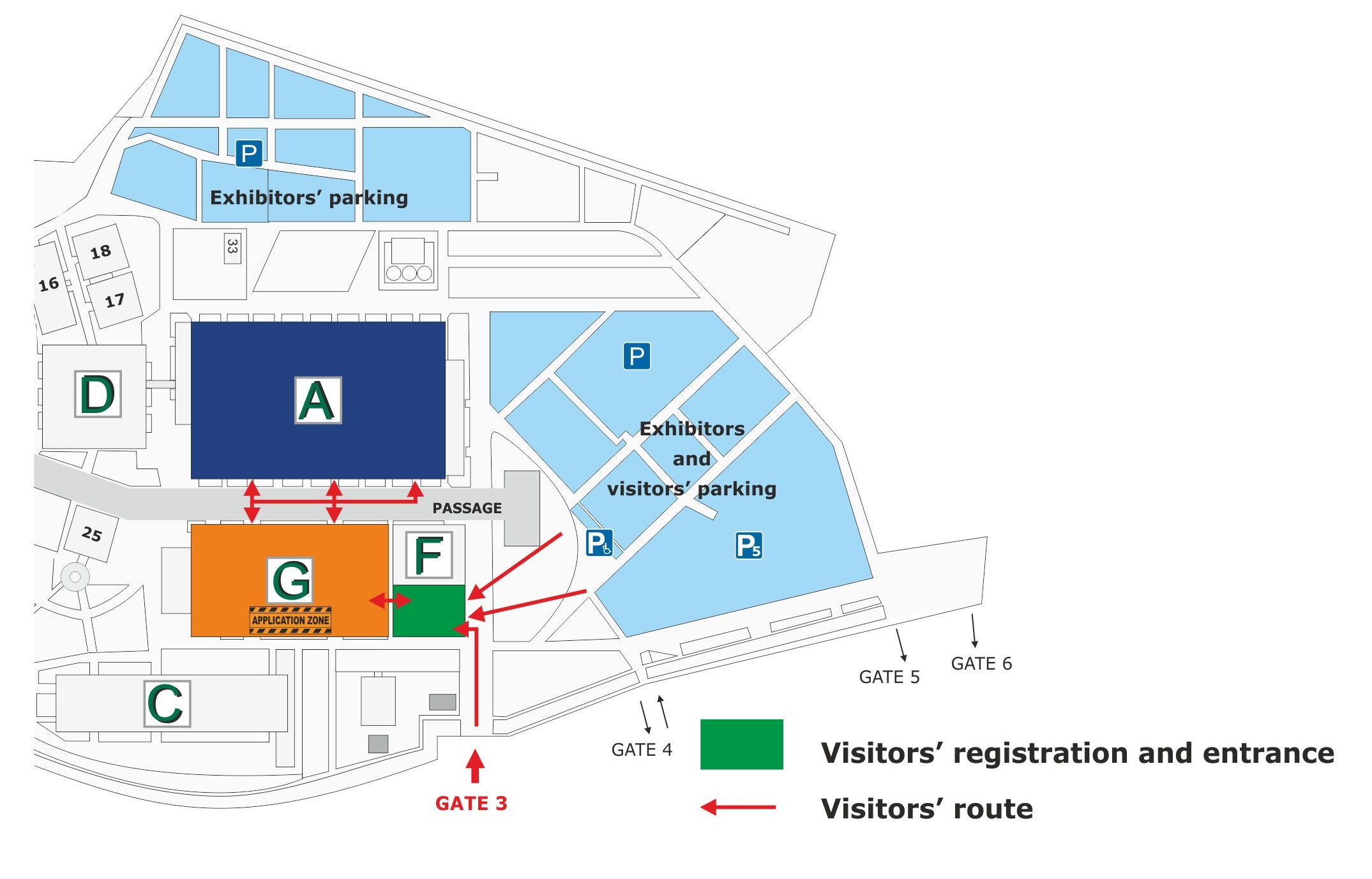 Please note the 2017 year's date in your calendar now and book your exhibition area at a 14% discount!
The goal of the annual trade shows is to summon and present nearly all branches of industry so that exhibitors and visitors could get first-hand information on the latest professional trends while participants can utilize industrial synergies.
New features in 2017:
Having considered our exhibitors' interests and requests as well as the international trends, we are planning to introduce the following new features in these exhibitions:
One-tier registration deadline, at a later date – Our experience in recent years has shown that nearly two third of our exhibitors used the early registration discounts in late September, so we set only one early registration deadline for 2017 which will however be 1 month later this time, i.e. on 31st October 2016, so that our exhibitors could have more time to utilize the discount
New hall arrangement – To ensure better transparency and closer industrial synergy, we provide a more concentrated arrangement for the particular themes within the halls so that visitors could reach each exhibitor within the given theme.
A novel access control and visitor guidance – Our goal is to ensure that visitors, if possible, could view the entire expo, so guests will enter the venue through Hall F in 2017 and then walk all the way through the entire event area via Hall G.
Our new features are designed to provide more comfort and an even more successful event- presence for our exhibitors and partners
The event, which offers complex solutions for small, medium and large enterprises, will again feature the highlighted theme INDUSTRY 4.0, a key technological trend of our era.
Now is the best time for you to display your interconnected systems and "smart solutions" or the fundamental components (machines, devices, equipment, services) indispensable for a complex production process!
Take the chance! The deadline for discounted registration is: 31 October 2016.
For more information please visit our homepage later, which we constantly updating. If you have further questions, please feel free to contact us at iparnapjai@hungexpo.hu or machtech@hungexpo.hu.